New Plastics Economy
LONG TERM AMBITION
Create unstoppable momentum towards a plastics system that works.
CONTEXT
Plastics are fundamental to our everyday life

They are one of the most wasteful examples of our existing linear, take-make-dispose economy

With 8 million tonnes of plastic entering the ocean each year, we urgently need to rethink the way we make, use and reuse plastics

We need to eliminate plastics we don't need, and innovate so all plastics we do need can be circulated and never become waste
OBJECTIVES
Through collaboration and alignment behind a common vision, achieve tangible steps towards a circular economy for plastics
PROJECT DESCRIPTION
Over the past four years, the Ellen MacArthur Foundation's New Plastics Economy initiative has rallied businesses and governments behind a positive vision of a circular economy for plastics. Its 2016 and 2017 New Plastics Economy reports captured worldwide headlines, revealing the financial and environmental costs of waste plastic and pollution. In the last year it has brought together 15 leading companies committed to work towards 100% reusable, recyclable, or compostable plastic packaging by 2025. The Global Commitment takes this work to the next level – creating a global coalition of leaders with the power to prevent plastic pollution at the source.
Partner Logos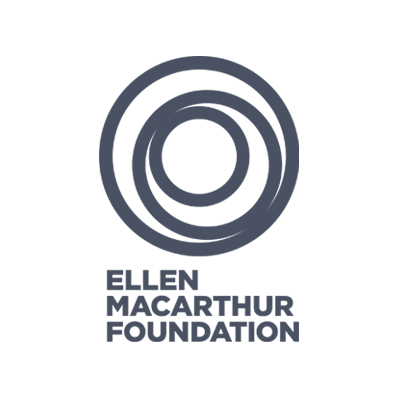 Global Plastics Action Partnership
LONG TERM AMBITION
Avert plastic pollution from source to sea by 2025, by fast-tracking circular economy solutions and catalysing concerted solutions.
CONTEXT
We are on a path to having more plastics than fish in the ocean by 2050

In low and middle-income countries, waste is often disposed in unregulated dumps or openly burned, creating health, safety, and environmental risks

The past year has seen a wave of growing interest and commitment to tackling plastic pollution from global to national, business and small-scale initiatives

To maximize impact and advance systemic change, scaled action and collaboration between the diverse stakeholders and efforts are needed
OBJECTIVES
Build and grow a public-private partnership to help translate political and corporate commitment to address plastic pollution into tangible strategies and investible actions plans

Translate into national platforms that develop fact-based national action plans

Conduct pilots in three countries and scale up to other countries

Capture and exchange insights for rapid replication and scale
PROJECT DESCRIPTION
The Global Plastics Action Partnership (GPAP) was forged as a structured global public-private partnership for action on plastic that enables public, private and civil society sectors and their initiatives to come together. As such, GPAP provides a platform for discussion and collaboration amongst the range of emerging efforts to jointly support governments facing plastic pollution challenges – particularly in developing or emerging economies. To enable this, GPAP will also advance structured action through focused proof-of-concept partnerships in ASEAN, Africa and SIDS. Representing three different "archetypes", these focused partnerships will demonstrate the varying approaches to tackling plastics pollution in profoundly different geographies and economic contexts.