Header Lens Image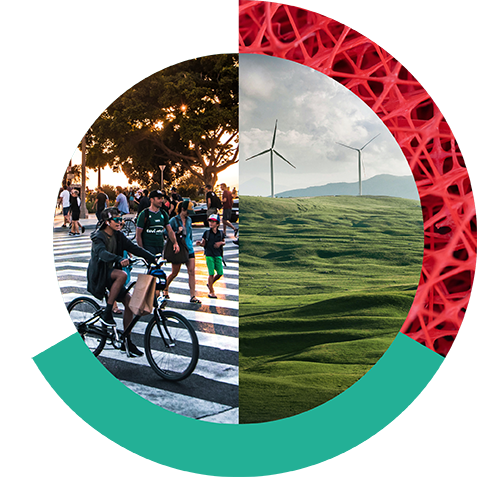 Subtitle

Join us in the ambition to double global circularity by 2032
That's why under our new strategy, PACE and its board members call for a global commitment to:
Double global circularity in the next 10 years, working towards climate-neutral and inclusive economies.  
PACE's Co-Chairs, Stientje van Veldhoven and Frans van Houten, shared with the WEF how we can get there and why this is so critical. 
We are engaging partners to join us in this ambition on the road to the UNFCCC COP27 in November, translating commitments into action, aligning practical actions, and better understanding what we need to measure individually and collectively to achieve our ambition.
Public and private leaders who are a part of PACE's global platform:
Address the most challenging barriers to the circular economy with concrete solutions and actions, enabling them to go further and faster together
Identify and promote best practices and knowledge based on the best available science to unlock scale
Align language, metrics, and guidelines to counter fragmentation
Reinforce individual efforts to drive commitment to ambitious circular economy goals with other actively engaged, frontrunning leaders
Join us
Get in touch if you are interested in joining PACE and discussing what the goal can mean for you, and how we can build momentum for circular action.