New Circular Target-Setting Discussion Document for Businesses
Article subtitle

Our new document presents research and consultation findings on the difficulties in setting corporate circular economy targets and puts forward solutions.
The corporate circular target-setting landscape is fragmented without consistent guidance on how to define and implement circular targets, where many targets are self-defined and difficult to compare. 

This discussion document introduces research and consultation findings on the current challenges in setting corporate circular economy targets, and presents solutions needed to overcome these. We want to enable companies to create quantitative goals which drive meaningful progress towards circularity, as well as help them navigate existing resources to measure and manage their progress. 
 
We invite businesses to get in touch, by emailing pace@wri.org, to share their experiences in order to enhance solutions needed for more impactful circular target-setting and help support a global circular transformation. 

This document is part of an initiative from the Circular Economy Indicators Coalition by Platform for Accelerating the Circular Economy (PACE) and Circle Economy, in collaboration with Accenture. 

See more here and read the document here.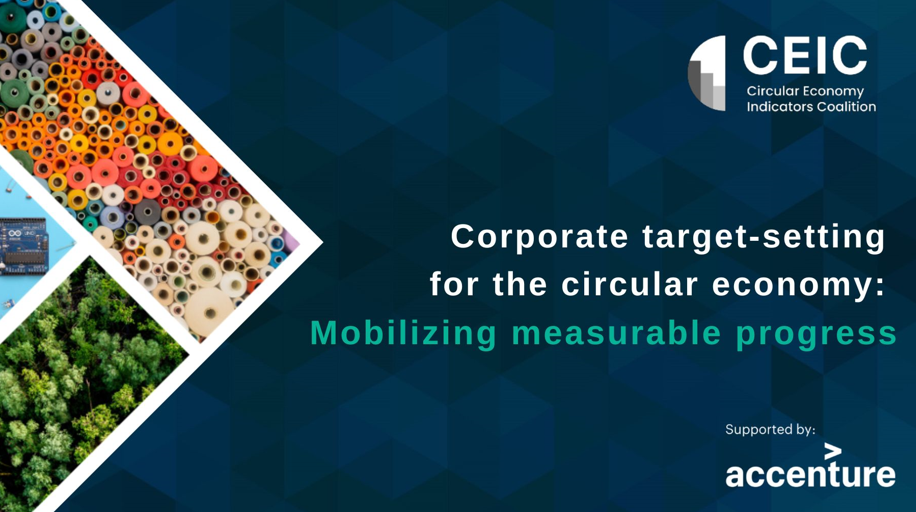 ---