Header Lens Image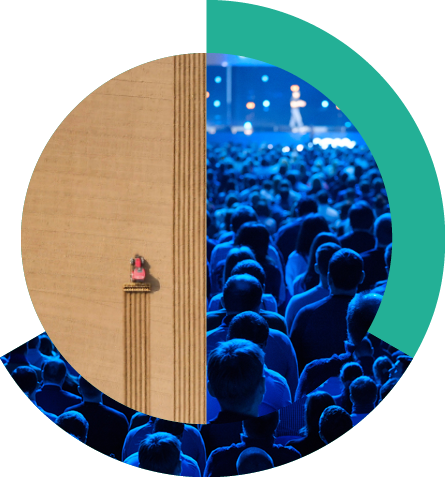 Subtitle

Guided by the Boards' strategic direction, the Secretariat orchestrates overall delivery of the strategy, in line with PACE's vision, mission and values.
David B. McGinty

Global Director

David manages the fast-growing Secretariat team in the Hague. Previously, he has led public-private partnerships for an international NGO, been head of a private sector development and impact investing advisory firm, and taught management and law at the graduate level.

David holds a Master of Law (LLM) degree from Villanova University and Juris Doctorate from Temple University. He spends his time outside of PACE as an angel investor, non-profit board member, and an avid supporter of the arts. He is married and the father of two children. 

Krista Kruft

Leadership Engagement Lead

Krista oversees PACE's engagement with global public and private leaders committed to transition to a circular economy. Before joining PACE and becoming an advocate for nature, she spent 20 years working for International Development in Asia, Latin America and Eastern and Southern Africa focusing on socio-economic issues and social innovation.

Krista holds a master degree in Cultural Anthropology-Non Western Sociology, is a certified Coach and Partnership Broker. Her passion for nature takes her outdoors for long walks with her 2 dogs.  

Heather Millen

Communications Lead

Heather leads on the branding, strategic messaging, media relations, social media and web design and maintenance for PACE. She has ten years experience in environmental communications, previously leading on media and outreach for an international NGO and as a communications manager for a global resource management company who championed the circular economy.

Heather is passionate about seeing more resourceful and efficient industries and societies who adopt slower consumption models. She has a master's degree in Urban Geography from the University of Amsterdam, where she researched circular fashion. She lives in Amsterdam and enjoys creating, sewing, cycling and exploring nature. 

Ke Wang

Program Director

Ke leads PACE's Program team to build public-private collaborations and drive actions at scale, guided by the Circular Economy Action Agenda. She is also responsible for PACE's content development and knowledge management.

Prior to PACE, Ke had over 10 years of experience leading research and innovation teams across public, private, and civil society sectors. She holds a Ph.D. in Applied Physics from Stanford University and an Executive MBA from Rotterdam School of Management. She enjoys nature, culture, cooking, dancing, and raising her two boys in a quadrilingual family.

Heyd Más

Program Manager

Heyd manages PACE's Plastics and Textiles Programs. She ensures the right partners join the discussions, facilitates the conversations, and assists them in identifying and pursuing projects based on the Action Agenda's calls-to-action.

Heyd is passionate about working with different stakeholders to find solutions that lead to a more positive society-environment interaction. She has over 5 years of experience in project coordination and management as well as in performing research on circular economy topics. She holds a Ph.D. in Law from the University of Groningen with a focus on environmental law. Heyd enjoys learning about different cultures, music, interior design, and nature.

Lotte Holvast

Program Manager

Lotte manages programmatic development and stakeholder engagement for PACE's programs on Food and Metrics. She has five years experience in managing public-private partnerships in the circular economy.

Lotte holds a master degree in Development Economics from the University of Wageningen. She lives in Scheveningen and when not working she is often found at the beach, in the dunes or in the water.

Prateek Diwan

Program Manager

Prateek manages programmatic development and stakeholder engagement for PACE's programs on Electronics and Capital Equipment. He has five years of experience across startups, venture capital and managing programs in the new mobility sector.

Prateek holds an MBA and a master's degree in Innovation and Entrepreneurship from the University of Texas at Dallas. He lives in Amsterdam and enjoys playing and following football, working out, travelling, and organizing game nights.

 

Laura Ombelet

Program Coordinator

Laura supports PACE's operations, including financial, grant and contract management. Prior to joining PACE, Laura gained experience in office management and project support at a small think-and-do tank based in The Hague. She recently completed her MSc in Development Administration and Planning at University College London.

Laura lives in Utrecht where she can often be found painting, or attempting to sew an upcycling project.

Jeremy Ravenelle

Secondee (Resonance Global)

Jeremy assists the Electronics Program with research, outreach, and planning to advance the PACE calls to action. He brings experience supporting private sector engagement for international donors, innovation competitions, and research. 

Jeremy is most excited by the opportunity to leverage understanding of an issue into concrete action, and the synergies that come from addressing a multifaceted issue like circularity. He holds a B.A. in Environmental Policy from Colby College which included independent research on school cafeteria waste diversion.

Georgina Francis

Communications Intern

Before joining the team, Georgina worked for 3 years as a student journalist and editor, followed by a year working in Social Media and Digital Marketing. She hold a BA in Religion, with a minor in Ancient History and Archaeology from Trinity College Dublin and is currently pursuing an MA in International Relations at Utrecht University. 

Georgina is from Dublin, Ireland but currently lives in Utrecht. In her spare time, Georgina loves to cook, practice photography skills, and hide from the rain with a good book and comfy armchair.

Milo Costanza-van den Belt

Knowledge Intern

Milo holds a Bachelor of Science in Geography from the Australian National University. Since graduating, he has worked as a researcher, analysing the implications of environmental water allocations in Australia's Murray-Darling Basin. Milo's upbringing in Vermont and New Zealand has given him a strong appreciation for the value of nature. He is passionate about developing more circular economic systems, particularly as a means to regenerate landscapes and ecosystem services globally. In his spare time, he enjoys hiking, rock climbing and painting.

Dagmar Brekelmans

Program Intern

Originally Dutch but grew up across the globe in the UK, Russia, Italy, and the US. Dagmar holds a bachelor's degree in Environmental Studies from New York University and is currently a Master's student at Wageningen University, studying Organic Agriculture with a specialisation in Sustainable Food Systems. Dagmar hopes to be a part of the transition to a liveable, equitable future through stakeholder engagement and action. 

Outside of school and work, I spend my time lifting weights, trying to meet my book goal for the year, and playing the ukulele poorly.