Header Lens Image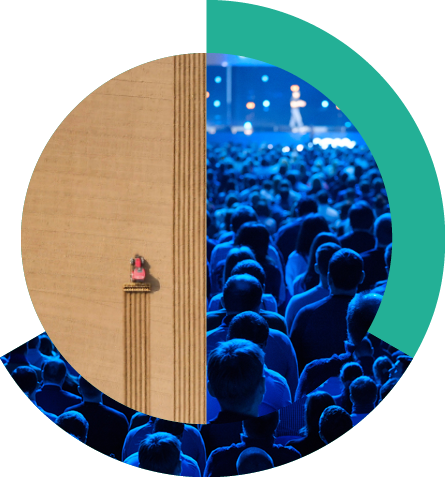 Subtitle

Guided by the Boards' strategic direction, the Secretariat orchestrates overall delivery of the strategy, in line with PACE's vision, mission and values.
Ramona Liberoff

Executive Director

Ramona Liberoff is the Executive Director, PACE (Platform for Accelerating the Circular Economy).  Her role is to manage the stakeholders within PACE, who include leading corporates, governments, academics and innovators, to achieve the goal of doubling circularity.

Prior to joining PACE, Ramona worked at the intersection of global climate, innovation, and finance, at Roots of Impact, as the CEO of SPRING Accelerator, and as COO of the Innogy Innovation Hub, after a career of leading innovation for multinationals such as Unilever and Pepsico.  She has founded several innovative businesses including circular transport and energy, and funded more than twenty, as well as mentoring several hundred impact start-ups.

Heather Millen

Communications Lead

Heather leads on the branding, strategic messaging, media relations, social media and web design and maintenance for PACE. She has ten years experience in environmental communications, previously leading on media and outreach for an international NGO and as a communications manager for a global resource management company who championed the circular economy.

Heather is passionate about seeing more resourceful and efficient industries and societies who adopt slower consumption models. She has a master's degree in Urban Geography from the University of Amsterdam, where she researched circular fashion. She lives in Amsterdam and enjoys creating, sewing, cycling and exploring nature. 

Ke Wang

Program Director

Ke leads PACE's Program team to build public-private collaborations and drive actions at scale, guided by the Circular Economy Action Agenda. She is also responsible for PACE's content development and knowledge management.

Prior to PACE, Ke had over 10 years of experience leading research and innovation teams across public, private, and civil society sectors. She holds a Ph.D. in Applied Physics from Stanford University and an Executive MBA from Rotterdam School of Management. She enjoys nature, culture, cooking, dancing, and raising her two boys in a quadrilingual family.

Heyd Más

Program Manager

Heyd manages PACE's Plastics and Textiles Programs. She ensures the right partners join the discussions, facilitates the conversations, and assists them in identifying and pursuing projects based on the Action Agenda's calls-to-action.

Heyd is passionate about working with different stakeholders to find solutions that lead to a more positive society-environment interaction. She has over 5 years of experience in project coordination and management as well as in performing research on circular economy topics. She holds a Ph.D. in Law from the University of Groningen with a focus on environmental law. Heyd enjoys learning about different cultures, music, interior design, and nature.

Lotte Holvast

Program Manager

Lotte manages programmatic development and stakeholder engagement for PACE's programs on Food and Metrics. She has five years experience in managing public-private partnerships in the circular economy.

Lotte holds a master degree in Development Economics from the University of Wageningen. She lives in Scheveningen and when not working she is often found at the beach, in the dunes or in the water.

Prateek Diwan

Program Manager

Prateek manages programmatic development and stakeholder engagement for PACE's programs on Electronics and Capital Equipment. He has five years of experience across startups, venture capital and managing programs in the new mobility sector.

Prateek holds an MBA and a master's degree in Innovation and Entrepreneurship from the University of Texas at Dallas. He lives in Amsterdam and enjoys playing and following football, working out, travelling, and organizing game nights.

 

Laura Ombelet

Program Coordinator

Laura supports PACE's operations, including financial, grant and contract management. Prior to joining PACE, Laura gained experience in office management and project support at a small think-and-do tank based in The Hague. She recently completed her MSc in Development Administration and Planning at University College London.

Laura lives in Utrecht where she can often be found painting, or attempting to sew an upcycling project.

Éloïse Gudmundsson

Knowledge Intern

Éloïse is currently pursuing her master's in Environmental Economics at the University of Amsterdam. She is passionate about Circular Economics and the European transition toward a greener and more circular economy. For her bachelor's she studied Political Science and International Relations at Leiden University and transitioned to Economics after a minor in Green Economics at Erasmus University. She grew up mostly in Paris, where her parents nurtured her love of museums, with a quick pitstop in Hampshire, where the green meadows and magical forests gave birth to her devotion to protecting the planet and all its life forms. In her free time, she likes to do fun new activities with friends, bake, take photos with her film camera, and play board and video games. 

 

Adjoa Saaba Eshun

Engagement Intern

Adjoa Saaba is avidly interested in balancing commercial activities and environmental sustainability. She holds an LL.M in Commercial law from Erasmus University Rotterdam and is currently undertaking a master's in International Relations and International Organization at the University of Groningen.   

She is a founder of an environmental NGO in Ghana, which is focused on preserving Ghana's coastline and tackling global marine pollution. Adjoa Saaba has passion and ambition to advocate for a plastic-free sea and ensure that the coastal communities can live in a sustainable and just environment where they design out their waste and pollution. In her leisure time, she enjoys going bowling or karting, watching YouTube food videos, and attempting to cook them. 

Edoardo Scalese

Mapping of Circular Economy Actions and Communications Intern

Edoardo is originally from Milan, where he studied Economics and Management. He then moved to Rotterdam to pursue a Master's in Public Administration and one in Sociology at Erasmus University. He's helping the PACE team with the mapping of the actions. As a previous experience, he got the chance to work with a company in the field of Urban Planning and Placemaking. He's also invested in making music festivals as sustainable and circular as possible, collaborating with them.

A big mountain enthusiast, he can't cope with the flatness of the Netherlands but can still enjoy some bouldering and hiking sessions.

Pojen Lin

Program Intern

Pojen supports the development and stakeholder engagement for PACE programs, especially on Capital Equipment and Electronics. He is pursuing his master's degree in Urban Environment, Sustainability and Climate Change at Erasmus University Rotterdam. Prior to this, Pojen spent 4 years with NGO Taiwan Youth Climate Coalition(TWYCC) while completing his bachelor's degree in Political Science from National Chengchi University in Taipei.

Originally from Tainan, Taiwan, Pojen currently lives in Rotterdam and plays baseball in his free time but has yet to record any base hit.

Mariana Hamui

Communications Intern

Mariana Hamui studied International Relations in Mexico City, where she was born. Most recently, Mariana joined the PACE communications team. She previously worked at the United Nations Office on Drugs and Crime and interned at the Mexican Consulate in Los Angeles, California. Her professional experience includes research, communications, logistics, negotiations, and project management. Currently, she is studying for a master's degree in International Relations and International Organizations at the University of Groningen.  

Mariana enjoys her free time walking her dog, reading a good book, hiking, and traveling.