Header Lens Image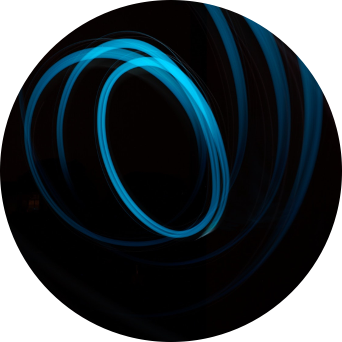 Subtitle

Guided by the Board's strategic direction, the PACE Team orchestrates overall delivery of the strategy, in line with PACE's theory of change.
Ramona Liberoff

Executive Director

Ramona Liberoff is the Executive Director, PACE (Platform for Accelerating the Circular Economy).  Her role is to manage the stakeholders within PACE, who include leading corporates, governments, academics and innovators, to achieve the goal of doubling circularity.

Prior to joining PACE, Ramona worked at the intersection of global climate, innovation, and finance, at Roots of Impact, as the CEO of SPRING Accelerator, and as COO of the Innogy Innovation Hub, after a career of leading innovation for multinationals such as Unilever and Pepsico.  She has founded several innovative businesses including circular transport and energy, and funded more than twenty, as well as mentoring several hundred impact start-ups.

Ke Wang

Program Director

Ke leads PACE's Program team to build public-private collaborations and drive actions at scale, guided by the Circular Economy Action Agenda. She is also responsible for PACE's content development and knowledge management.

Prior to PACE, Ke had over 10 years of experience leading research and innovation teams across public, private, and civil society sectors. She holds a Ph.D. in Applied Physics from Stanford University and an Executive MBA from Rotterdam School of Management. She enjoys nature, culture, cooking, dancing, and raising her two boys in a quadrilingual family.

Laura Ombelet

Program Manager

Laura manages programmatic development and stakeholder engagement for PACE's programs on circular food systems. She is currently leading a project on the productive utilization of food loss and waste. The project contributes to the re-imagining of wasted materials resulting from food loss and waste as valuable resources with productive uses. 

Prior to joining PACE, Laura worked at the Netherlands Institute of International Relations (Clingendael). She holds a BSc in Governance, Economics and Development from Leiden University, and an MSc in Development Administration and Planning from University College London. Laura is based in Utrecht, The Netherlands. She enjoys getting creative and spends her time upcycling textiles, painting and drawing. 

Prateek Diwan

Program Manager

Prateek manages programmatic development and stakeholder engagement for PACE's programs on Electronics and Capital Equipment. He has five years of experience across startups, venture capital and managing programs in the new mobility sector.

Prateek holds an MBA and a master's degree in Innovation and Entrepreneurship from the University of Texas at Dallas. He lives in Amsterdam and enjoys playing and following football, working out, travelling, and organizing game nights.

 

Laurie Lewis

Communications Specialist

Laurie manages the strategic messaging and digital communications for PACE. He has eight years of experience across the private and public sectors. Before joining PACE, Laurie oversaw communications for one of London's leading commercial art galleries, ran a consultancy business, and led successful Local Government campaigns. He advocates for persuasive and impactful communications and enjoys translating big ideas into meaningful messaging.

He holds degrees from the universities of Cambridge and Bristol and lives with his wife and cat in The Hague. 

Angeliki Roussou

Operations Assistant

Angeliki supports PACE's operations, including financial, grant and contract management. As an economist and regional planner, with studies in Urban & Regional Planning and in Agribusiness Management, she has experience in a wide range of areas such as local and regional development, social policy, education management, sustainability, consumer behaviour, and food technology. 

Originally from Athens, Greece, Angeliki has lived in Glasgow and Sydney before settling in Amsterdam with her husband and furry friend, Henry. In her free time, she enjoys travelling, experimenting with new recipes, and acquiring new skills.

Kathleen Kelly

Project Assistant

Kathleen joined PACE as a project assistant, where she supports PACE's Food and Minerals Program. In addition, she provides support in stakeholder engagement through various coordination and outreach activities. Prior to joining PACE Kathleen completed an internship at WRI in the economics department focusing on economic research. 

Kathleen holds a BSc in Politics, Economics, and Social Sciences from The University of Sydney and a MSC in Economics and Governance from Leiden University. Originally from Sydney Australia, Kathleen has found her home in The Hague, and in her free time, she enjoys exploring new cities and reading. 

Anna Gorbushina

Communications Intern

Anna provides communications support for PACE. She studied linguistics and education for her Bachelor's degree and is now in the final year of her Master's degree in International Communication at Hanze University of Applied Sciences.  

Anna recently moved to The Hague from Groningen and enjoys going for walks on the beach and exploring the city.  

Izzu Prawiranegara

Circular Food Systems Intern

Izzu provides background research and administrative support for PACE. He is currently a graduate student at the International Institute of Social Studies, Erasmus Universiteit Rotterdam, where he is pursuing his Master's in Development Studies with a focus on Agrarian, Food, and Environmental Studies. Previously, he worked on research related to socio-ecological change and the human-nature relationship in Central Kalimantan peatland, studying the causes and impacts of peatland degradation on smallholders.

Currently, he lives in The Hague and enjoys hiking and biking through cities, dunes, and forests in his spare time.