Header Lens Image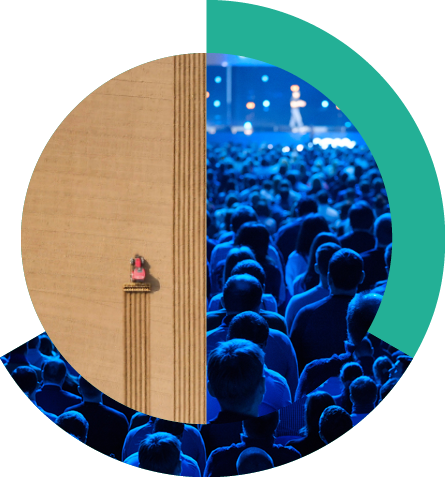 David B. McGinty

Global Director

David manages the fast-growing Secretariat team in the Hague. Previously, he has led public-private partnerships for an international NGO, been head of a private sector development and impact investing advisory firm, and taught management and law at the graduate level.

David holds a Master of Law (LLM) degree from Villanova University and Juris Doctorate from Temple University. He spends his time outside of PACE as an angel investor, non-profit board member, and an avid supporter of the arts. He is married and the father of two children. 

Krista Kruft

Leadership Lead

Krista is responsible for PACE's leadership engagement and partnership development. She is a Partnership Specialist with 20 years of experience in International Development in Asia, Latin America and Eastern and Southern Africa focusing on human rights and social innovation.

Krista holds a master's degree in Cultural Anthropology-Non Western Sociology with a Specialization in Development Economics, and has trained in Psychology and Partnership Management. She loves to read and dive into new topics that affect humanity. She lives in Amsterdam with her husband, 2 teenage kids and 2 dogs. 

Ke Wang

Knowledge Lead

Ke oversees content development and knowledge management at PACE.  She has over 10 years of experience leading interdisciplinary research and innovation teams, in both public and private sectors. 

Ke is passionate about finding synergies in planet, people and profit, and has spent years deep-diving into circular business models in multiple European projects.  She holds a Ph.D. in Applied Physics from Stanford University and an Executive MBA from Rotterdam School of Management.  She enjoys nature, culture, dancing and raising her two boys in a quadrilingual family.

Lotte Holvast

Program Coordinator

Lotte is in charge of PACE's operations, including financial and grant management. Prior to PACE, she worked at a Dutch foundation stimulating public-private partnerships in amongst others the circular economy. She holds a M.S. in development economics from the University of Wageningen.

Lotte lives in Scheveningen and when not working she is often found at the beach.

Heyd Más

Project Lead

Heyd manages the portfolio of core and affiliate projects at PACE. She engages with partners, responds to project requests to address obstacles, and ensures projects' developments and lessons learned are shared across the PACE community.

Heyd is passionate about finding solutions to achieve a positive society-environment interaction. She has over 5 years of experience performing research on topics related to the circular economy and holds a Ph.D. in Law from the University of Groningen. Heyd enjoys traveling, meeting different cultures, and nature. 

Beth Hearn

Communications Lead

Beth is responsible for PACE's communications, working to build the organization's profile and influence. She is a communications specialist with more than ten years of experience, with a focus on sustainability and responsible business. Beth has a master's degree in International Relations from the University of Amsterdam.

She lives in Haarlem with her husband and two children.

James Pennington

Counterpart (World Economic Forum)

James contributes to PACE's work through the World Economic Forum's Circular Economy initiative, leading the work on policy engagement in emerging markets with a key focus on China and the African continent as well as leading the work on electronics. Prior to the Forum, James worked for the London based think tank Chatham House.

James is a fluent speaker of Mandarin and has spent significant time working and studying in China. In his spare time James enjoys playing the guitar, harmonica and singing. 

Edwina Hughes

Engagement Specialist

Edwina is an engagement specialist working across WRI's Sustainable Diets and PACE teams.

Before joining WRI, Edwina was Director of Corporate Responsibility for Sodexo UK & Ireland where she worked on a variety of projects including the company's commitments to the living wage, ethically sourced food and drink, packaging and sustainable diets. Edwina has over 15 years of sustainability experience spanning roles in government, private sector and nonprofit organizations. She has a 2.1 in Economics and Business and a Masters in corporate philanthropy both from Trinity College Dublin, Ireland.

Edwina is a school governor at a local primary school in East London where she lives.

Seth Olson

Secondee (Resonance Global)

Seth assists various Secretariat activities and brings expertise in multi-stakeholder collaboration, blended finance, enterprise-driven development, and corporate sustainability strategy.  Seth is driven to help identify and execute on opportunities to shape the economy of the future in a sustainable manner and holds a deep conviction in the power of business to be a force for good.

He holds an M.S. in Applied Economics and Management from Cornell University where he focused on agricultural and conservation finance. His preferred modes of transportation are skiing, biking, and walking.  

Laura Ombelet

Program Coordinator

Laura supports PACE's operations, including financial, grant and contract management. Prior to joining PACE, Laura gained experience in office management and project support at a small think-and-do tank based in The Hague. She recently completed her MSc in Development Administration and Planning at University College London.

Laura lives in Utrecht where she can often be found painting, or attempting to sew an upcycling project.

Andrés Oliva

Knowledge Intern

Andrés provides assistance to the content development and knowledge programs at PACE. His previous experience involves social media management and event organisation for a circularity-oriented research institute.

Andrés recently finished his BSc (Hons) in Earth, Energy, and Sustainability from Leiden University College. In addition to being passionate about the transition to a sustainable socio-economic model, he loves playing the guitar, hiking and exploring the coastal areas of Alicante, his hometown.

Lisa Walen

Communications Intern

Lisa is part of the communications team at PACE. Her previous experiences include social media, content creation and website management in the sustainable travel industry. Lisa's main fields of interest are global sustainable economy, international law and political philosophy.

She is currently finishing up her bachelor's degree in International Relations at Leiden University. In her free time, Lisa enjoys travelling, reading and discovering the best desserts that The Hague has to offer.

Caitlan Read

Engagement Intern

Caitlan supports engagement at PACE. She has a background in communications and public relations and has spent time conducting research into gendered experiences of climate change in small island developing nations. 

With a BSc (Hons) in International Relations from the London School of Economics, Caitlan is currently pursuing an Advanced MSc in International Relations and Diplomacy at Leiden University. She enjoys reading, dancing, and taking care of her growing collection of succulents.

Clara von der Ropp

Communications Intern

Clara supports communications at PACE, promoting partners and bringing visibility to affiliated projects. She has over three years of experience in growth and content marketing.

Clara holds a BSc in Communication Science from the University of Amsterdam and is currently pursuing her MSc in Business Administration with a focus on sustainable entrepreneurship at the Amsterdam Business School. She is an avid reader, never not on her bike and aspires to make the best pizza in town.

Jessica Feeley

Secondee (Accenture Strategy)

Jessie is a Sustainability Consultant at Accenture Strategy and is supporting PACE with content and knowledge development, focused primarily on Plastics and Textiles. She has experience working with public and private sector clients across industries on a range of sustainability and responsible business topics, including corporate sustainability strategies, circular economy transition and responsible value chain.

Jessie holds an BSc in Business Administration, with minors in Social & Economic Justice and Women's & Gender Studies from UNC Chapel Hill. She is passionate about promoting public and private sector collaboration to scale equitable and inclusive solutions for environmental and socio-economic challenges. She lives in Boston and enjoys improv comedy, running and trying out new recipes.

Leah Lazer

Research Analyst

Leah contributes to PACE's content development, focusing on the intersection of circular economy and climate. Her areas of expertise include the socioeconomic benefits of climate action and sustainable urban development. Leah shares her time with the World Resource Institute's International Climate team, and previously worked for the Coalition for Urban Transitions, Siemens, and a small food justice NGO.

Leah holds a M.Sc. in Regional and Urban Planning Studies from the London School of Economics and Political Science, and a B.A. in Food System Studies from Tufts University. She lives in Washington DC and enjoys baking, nature, yoga, and exploring the city.