Header Lens Image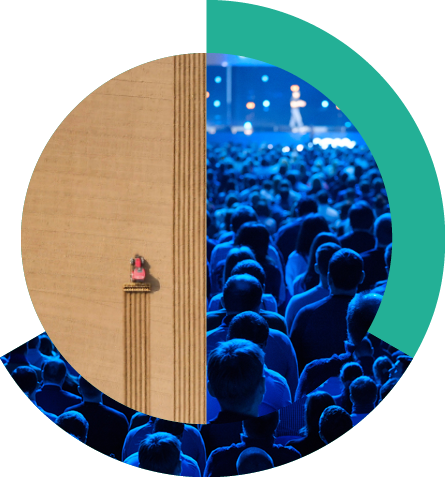 David B. McGinty

Global Director

David manages the fast-growing Secretariat team in the Hague. Previously, he has led public-private partnerships for an international NGO, been head of a private sector development and impact investing advisory firm, and taught management and law at the graduate level.

David holds a Master of Law (LLM) degree from Villanova University and Juris Doctorate from Temple University. He spends his time outside of PACE as an angel investor, non-profit board member, and an avid supporter of the arts. He is married and the father of two children. 

Krista Kruft

Leadership Lead

Krista is responsible for PACE's leadership engagement and partnership development. She is a Partnership Specialist with 20 years of experience in International Development in Asia, Latin America and Eastern and Southern Africa focusing on human rights and social innovation.

Krista holds a master's degree in Cultural Anthropology-Non Western Sociology with a Specialization in Development Economics, and has trained in Psychology and Partnership Management. She loves to read and dive into new topics that affect humanity. She lives in Amsterdam with her husband, 2 teenage kids and 2 dogs. 

Ke Wang

Knowledge Lead

Ke oversees content development and knowledge management at PACE.  She has over 10 years of experience leading interdisciplinary research and innovation teams, in both public and private sectors. 

Ke is passionate about finding synergies in planet, people and profit, and has spent years deep-diving into circular business models in multiple European projects.  She holds a Ph.D. in Applied Physics from Stanford University and an Executive MBA from Rotterdam School of Management.  She enjoys nature, culture, dancing and raising her two boys in a quadrilingual family.

Lotte Holvast

Specialist

Lotte oversees PACE's operations including financial and grant management. Furthermore, she leads PACE's work on metrics, including the coordination of the Circular Economy Indicators Coalition.

Prior to PACE, she worked at a foundation stimulating public-private collaborations within the Circular Economy. She holds a M.S. in development economics from the University of Wageningen. Lotte lives in Scheveningen and when not working she is often found at the beach, in the dunes or in the water.

Heather Millen

Communications Lead

Heather leads on the branding, strategic messaging, media relations, social media and web design and maintenance for PACE. She has ten years experience in environmental communications, previously leading on media and outreach for an international NGO and as a communications manager for a global resource management company who championed the circular economy.

Heather is passionate about seeing more resourceful and efficient industries and societies who adopt slower consumption models. She has a master's degree in Urban Geography from the University of Amsterdam, where she researched circular fashion. She lives in Amsterdam and enjoys creating, sewing, cycling and exploring nature. 

Heyd Más

Project Lead

Heyd manages the portfolio of core and affiliate projects at PACE. She engages with partners, responds to project requests to address obstacles, and ensures projects' developments and lessons learned are shared across the PACE community.

Heyd is passionate about finding solutions to achieve a positive society-environment interaction. She has over 5 years of experience performing research on topics related to the circular economy and holds a Ph.D. in Law from the University of Groningen. Heyd enjoys traveling, meeting different cultures, and nature. 

Laura Ombelet

Program Coordinator

Laura supports PACE's operations, including financial, grant and contract management. Prior to joining PACE, Laura gained experience in office management and project support at a small think-and-do tank based in The Hague. She recently completed her MSc in Development Administration and Planning at University College London.

Laura lives in Utrecht where she can often be found painting, or attempting to sew an upcycling project.

Seth Olson

Secondee (Resonance Global)

Seth assists various Secretariat activities and brings expertise in multi-stakeholder collaboration, blended finance, enterprise-driven development, and corporate sustainability strategy.  Seth is driven to help identify and execute on opportunities to shape the economy of the future in a sustainable manner and holds a deep conviction in the power of business to be a force for good.

He holds an M.S. in Applied Economics and Management from Cornell University where he focused on agricultural and conservation finance. His preferred modes of transportation are skiing, biking, and walking.  

James Pennington

Counterpart (World Economic Forum)

James contributes to PACE's work through the World Economic Forum's Circular Economy initiative, leading the work on policy engagement in emerging markets with a key focus on China and the African continent as well as leading the work on electronics. Prior to the Forum, James worked for the London based think tank Chatham House.

James is a fluent speaker of Mandarin and has spent significant time working and studying in China. In his spare time James enjoys playing the guitar, harmonica and singing. 

Ernesto Daza Lacouture

Engagement Intern

Ernesto supports the engagement team. Previously, he worked as Investment Manager for a European social impact fund in Colombia. He has 8 years of experience in social finance, agriculture, and manufacturing. 


Ernesto holds a master's in finance in London. Currently, he is pursuing his second master's degree in development studies with major in economics at ISS Erasmus University Rotterdam, where he was elected representative of students to the Institute board. Ernesto is an enthusiastic reader of social and economic history, a football fan, and in constant search of the perfect burger. 

Lekha Nambiar

Knowledge Intern

Lekha is part of the knowledge team at PACE. She has experience in interdisciplinary research with a focus on the interaction between nature, society and technology. She believes that the global environment challenges in the present world needs some out of the box thinking, technological ingenuity and bold actions. 

Lekha holds a bachelor's degree in Computer Science from India and is currently pursuing a master's in Engineering and Policy Analysis from TU Delft. She's passionate about travelling and photography and is currently learning how to hula-hoop and grow her own vegetables.

Chiara Coluccia

Project Communications Intern

Chiara supports project communications at PACE. She has experience in communication, fundraising and administrative support for non-profit organisations. She holds a bachelor's degree in Diplomacy from the University of Trieste, and she is currently pursuing a master's degree in Politics and Governance of Development at Wageningen University & Research, where she focuses on Sustainable Development Diplomacy. 

In her free time, she enjoys learning languages, gardening, and experimenting in the kitchen with recipes from around the world.

Nadhira Sagita Putri

Engagement Intern

Nadhira supports engagement at PACE. She has 3 years of experience as a Project Executive in a socio-enterprise in Indonesia, where she conducted projects aiming to improve solid waste management in Indonesia's cities and islands. From her projects, she realized that collaborations and circular economy approaches are essential to tackle the current wasteful linear economy.
 

Nadhira holds a bachelor's degree in Environmental Engineering from Bandung Institute of Technology, Indonesia. Intrigued by the interdisciplinary aspects of waste topics, she is currently pursuing a Master's in Environmental Sciences at Wageningen University and Research, specialising in Environmental Systems Analysis. Nadhira enjoys travelling, discovering delicacies from around the world, and visiting museums every weekend.

Garima Bisen

Communications Intern

Garima Bisen supports Communications at PACE. She has experienced as a Communications Manager in India where she was handling communications, publishing, fundraising and field visits. Currently pursuing MSc in Crisis and Security Management, she plans to work on a combination of de-radicalisation process that incorporates circular economy in the future.

Garima holds a Bachelors degree in Political Science from University of Delhi, India. She is interested in geo-politics, extremism and resource management. You can find her either exploring libraries or grocery stores.