Page TItle

The Plastics Program

Programs build collaborative actions guided by the Action Agenda
Why is a circular economy for plastics important?
Plastics are everywhere. Their flexibility, durability, and strength have made them indispensable components of billions of modern products, and our global consumption of plastics has increased twentyfold in the last 50 years. At current rates, plastic packaging volumes are expected to more than quadruple by 2050 to 318 million tons per year. 
But their negative environmental and social consequences have become a global concern: from plastic waste in our oceans to greenhouse gas emissions and toxic additives. Production relies on ever increasing use of fossil resources, contributing to climate change, and most plastic waste either ends up in landfill or leaks into the environment. The magnitude and urgency of this challenge has been aggravated by COVID-19, which increased single-use plastic products by up to 300%. 
A circular economy for plastics is important to ensure we significantly reduce our use of plastics, as well as ensuring those plastics we do use are managed responsibly throughout their lifecycle.   
Creating a circular economy will ensure we can continue to benefit from the unique qualities of plastics without creating plastic waste that causes harm to humans, wildlife, or the planet. If we are to hit our Sustainable Development Goals and climate targets over the coming decade, it's vital we make the transition to a circular economy for plastics as soon as possible. 
What could circularity for plastics look like? 
In a circular economy for plastics
Problematic or unnecessary plastics are eliminated

Ninety percent of floating marine debris is plastic. By eliminating problematic or unnecessary plastics, we can unleash huge potential benefits for human health and biodiversity.
Material inputs for plastics are safe, recycled, or renewable

By shifting from virgin materials to recycled or renewable materials to make plastics, it will help to reduce greenhouse gas emissions and our dependence on finite fossil resources.
Plastics are reused more

Reuse models, such as refillable bottles or dispensing jars for dried goods, reduce the need for single-use plastics. Reusing plastics is positive for the environment, biodiversity, and human health.
Plastics are recycled or composted at end-of-use

Today, just 14% of plastic packaging is collected for recycling. In a circular economy, plastics that cannot be used or reused any longer should be collected, then recycled or composted.
How to transition to a circular economy for plastics?
Companies, governments and civil society organizations all have a role to play in creating a circular economy for the plastics industry. These 10 calls-to-action can help us accelerate the transition, and make it as impactful as possible.
1. Agree Which Plastics Can Be Eliminated and Prepare the Market to Phase Them Out
Identify which plastics are problematic or unnecessary, and the impact of their elimination. Once it is agreed which plastics should be eliminated (or substituted), the market, including both industry and consumers, must be properly prepared for a smooth transition.
2. Incentivize and Support Product Design for Reuse and Recycling of Plastics
Design is a critical starting point for the circular economy, so incentives and technical support to encourage the design of plastic packaging for reuse and recycling are crucial. For example, reusable packaging must be designed to avoid the release of microplastics and the associated health and environmental hazards.
3. Address Hygiene and Safety Concerns to Promote Plastics Reuse
Worries about hygiene and safety have always been a challenge for plastics reuse, particularly for food and drink packaging. These concerns, reflected in both regulations and public perception, must be addressed in order to increase reuse of plastics.
4. Stimulate Consumer Adoption of Plastic Reuse
Consumers need to understand why plastic reuse is important, as well as how they can make practical changes to reuse plastics more.
5. Guide and Support New Business Models for Environmental, Financial, and Social Triple-Win
There is big potential for new business models based on reuse of plastic products. These business models must be designed with environmental, social, and financial impacts in mind.
6. Set up Functioning Collection Systems
Plastic collection systems are often seen as costly, and struggle to attract funding. Where they exist, they are often fragmented, with confusing instructions. Without them, we will struggle to reduce plastic waste in the environment or increase high-quality recycling.
7. Strategically Plan Sorting and Recycling Facilities, in Compliance with Trade Regulations
Sorting and recycling facilities are large-scale projects, and need to be carefully planned and undertaken for the best environmental and economic outcomes. Developing countries may need support to plan and invest in high-quality sorting and recycling facilities.
8. Make the Recycled Plastics Market Competitive
Only when recycled plastics are competitive can businesses adopt them on a significant scale, and in turn further stimulate the development of the recycled materials supply chain.
9. Integrate and Advance Decent Work in the Transition to a Circular Economy for Plastics
A transition to a circular economy for plastics is expected to bring opportunities for more decent work, creating new formal jobs and improving the work conditions, income, and recognition of informal workers. However, a focus on decent work must be integrated from the beginning, in order for the transition to be effective and socially inclusive.
10. Investigate Environmental and Socio-Economic Impacts of Renewable Material Inputs for Plastics
Although plastics made from renewable materials can reduce dependence on fossil resources, their lifecycle impacts on the planet and society still require further research and better understanding.
What actions are already being taken by PACE Leaders? 
Resources for Creating a Circular Economy for Plastics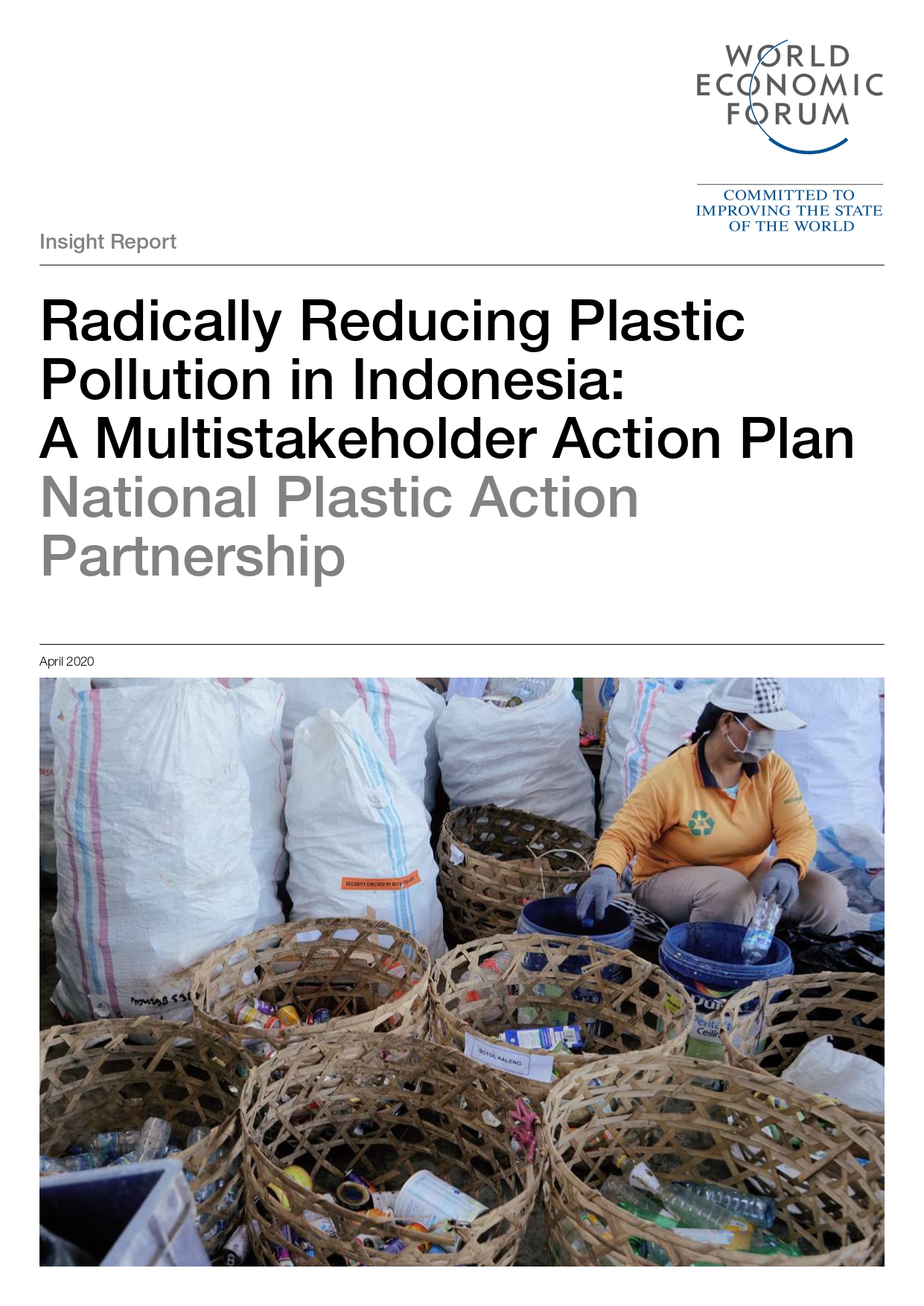 A Multistakeholder Action Plan National Plastic Action Partnership
Download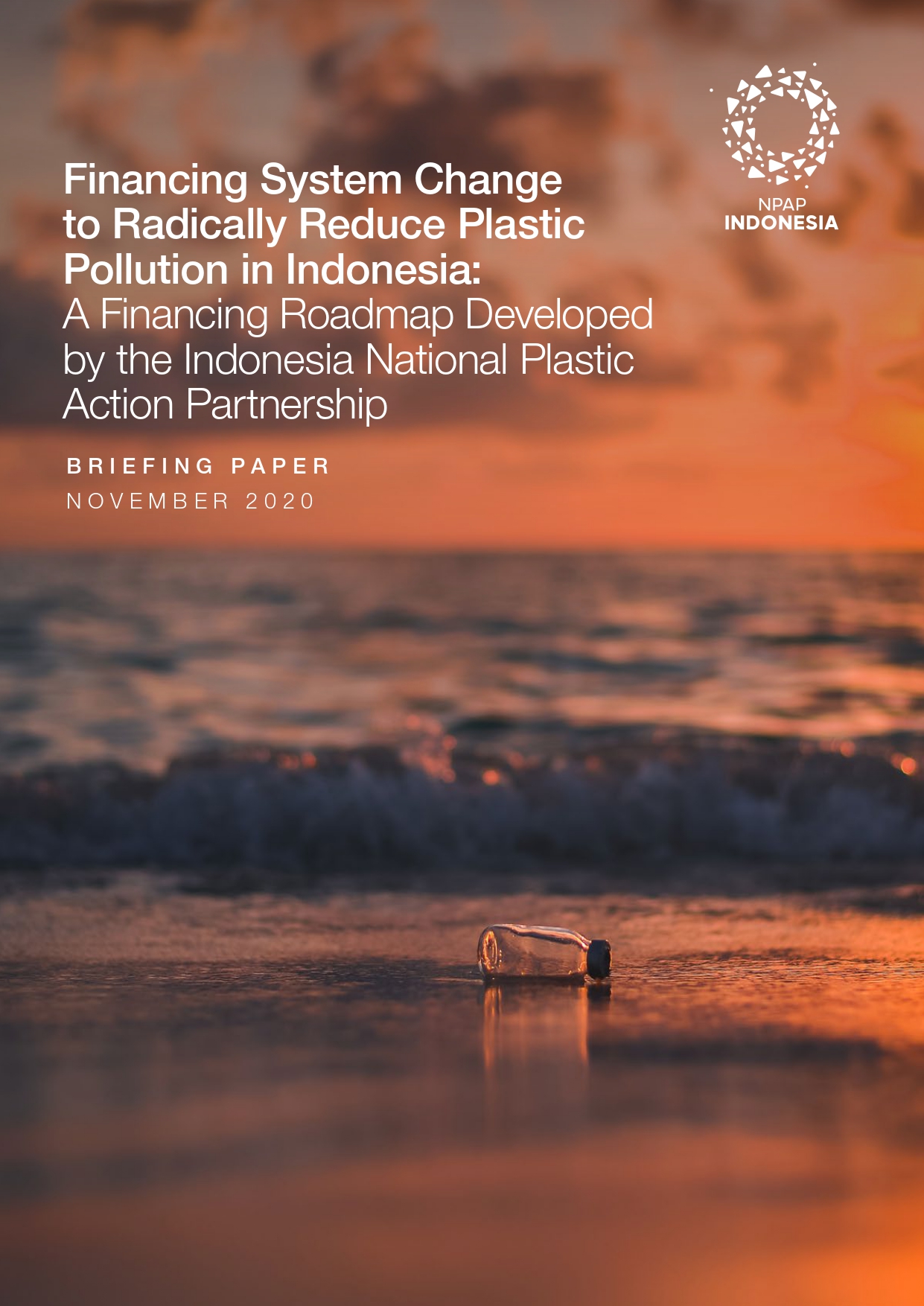 A Financing Roadmap Developed by the Indonesia National Plastic Action Partnership - Briefing Paper
Download