Header Lens Image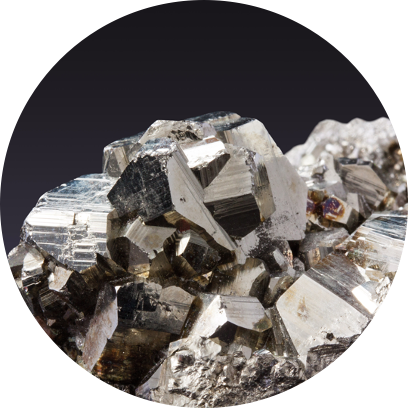 Page TItle

Scaling mineral circularity for global resilience
Mineral circularity provides a critical implementation framework to help guide a systematic approach to managing minerals throughout their life cycle, cradle to cradle. It involves reducing the extraction of virgin minerals and promotes the recycling and reuse of minerals from various sources, such as end-of-life products, electronic and industrial waste, and mining by-products.
Our focus on this area has evolved out of PACE's work on electronics and the climate. The sharpening of our focus specifically on scaling mineral circularity coincides with a sharp rise in demand for a core subset of minerals, materials, and rare earth elements required to accelerate the transition to cleaner energy sources. With this comes the danger of exhausting our supply streams too quickly increasing the risk of conflict over resources. This poses significant threats to people, nature, and the climate. We must transition to renewable, cleaner energy sources to reach our global Net Zero targets by 2050. To do so successfully we must therefore enable a reliable supply of high-quality minerals to procurers and manufacturers of these technologies. This will require interventions across the whole mineral supply chain and will vary according to mineral specificity, regional, and countrywide nuances.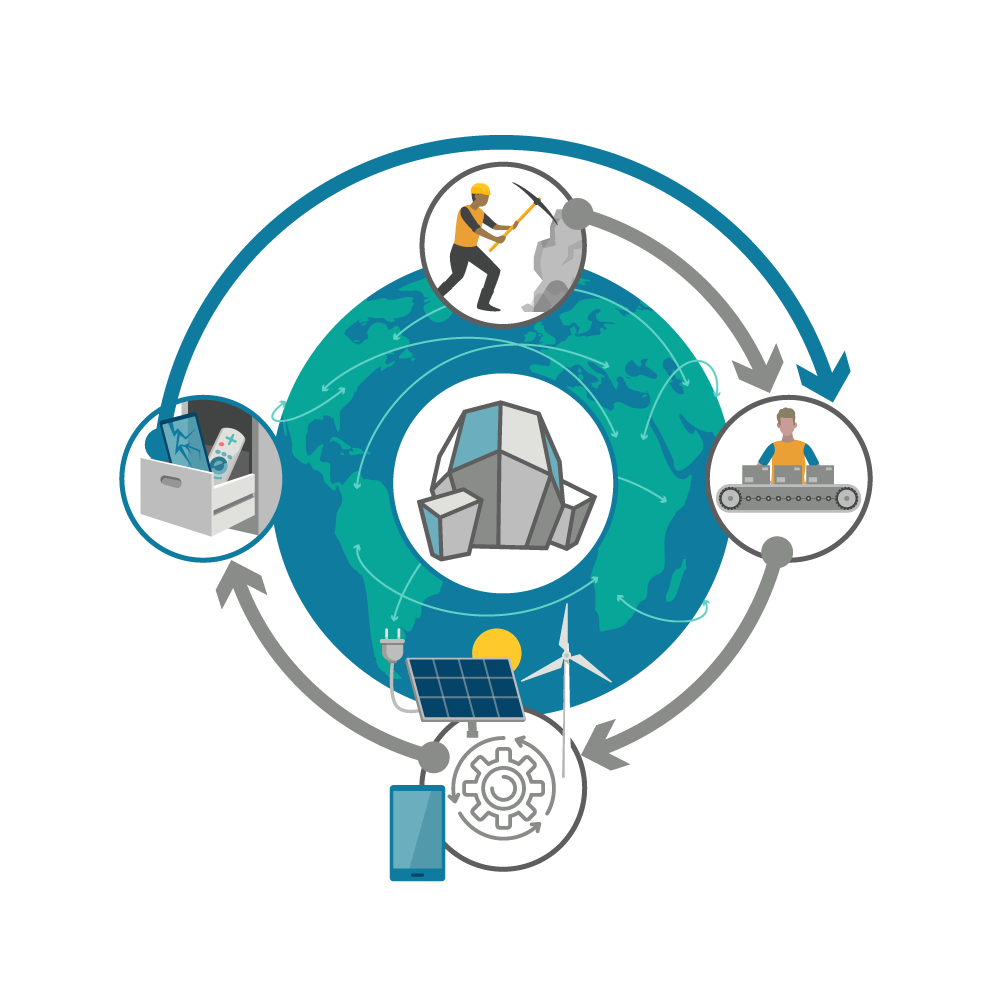 Mineral circularity provides a viable short-term solution by identifying key waste streams containing post-extracted mineral resources that can be recaptured through efficient recycling and processing practices and then resupplied to the global market. By aiding supply chain diversification through circularity PACE will work with key, committed changemakers to reduce the reliance on new mines including deep-sea extractive practices.
Scaling mineral circularity for global resilience has direct benefits for people, nature, and the climate in the following ways:
Key benefits 
People
At least 40 percent of all intrastate conflicts have a link to natural resources. Scaling mineral circularity can diversify global mineral supply chains, reducing conflicts over scarce or regionally concentrated mineral resources. By recapturing minerals from end-of-life products, for example, the dependence on specific countries or regions for critical minerals can be reduced. This diversification enhances global resilience and has the potential to mitigate geopolitical tensions and disputes related to mineral resource availability.
Nature
Minerals account for over half of all raw materials extracted and processed. This is a root cause of biodiversity loss and pollution. By slowing down the demand for virgin minerals, circular practices can lower air and water pollution, and protect biodiversity.
Climate
To reach net zero by 2050, mineral demand for clean energy is projected to rise by six times. The projected demand growth far exceeds the current supply capacity for some minerals, such as lithium, cobalt, nickel, copper, and rare earth elements. Circularity is a key lever to help bridge the minerals supply-demand gap and support the clean energy transition for climate change mitigation.