Header Lens Image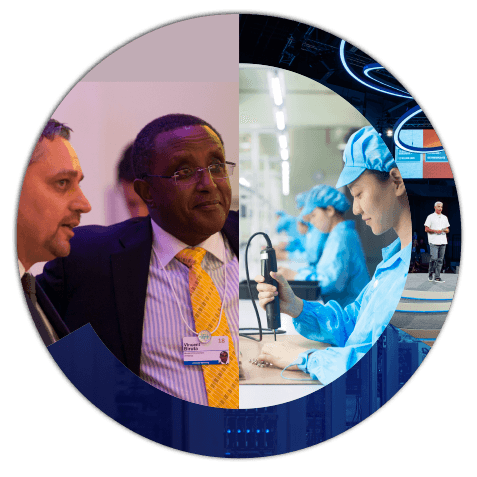 Subtitle

Change-makers. Innovators. Global leaders. We bring together the individuals and organizations that are leading the way towards a circular economy.
Board members

Frans van Houten (Co-Chair)
CEO, Royal Philips

Inger Andersen (ex-officio)
Executive Director, UN Environment Programme (UNEP)

Lisa Jackson
VP Environment, Policy and Social Initiatives, Apple

Dame Ellen MacArthur
Founder, Ellen MacArthur Foundation (EMF)

Naoko Ishii
Director, Center for Global Commons, University of Tokyo

Jyrki Katainen
President, Sitra

Stientje van Veldhoven (Co-Chair)
Vice President and Regional Director, World Resources Institute Europe
Børge Brende
President, World Economic Forum (WEF)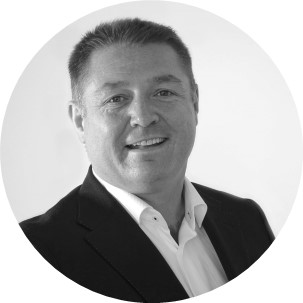 Peter Lacy (ex-officio, Strategic Advisor to the Board)
Chief Responsibility Officer and Global Sustainability Services Lead, Accenture Strategy

Carolina Schmidt
Minister of the Environment of Chile

 David McGinty (ex-officio)
 Global Director, Platform for Accelerating
 the Circular Economy (PACE)

 Leslie Johnston
 CEO, Laudes Foundation

 Robert-Jan van Ogtrop
 Founder and Board Member, Circle Economy
Knowledge Partners
Our Knowledge Partners are organizations leading on research and policy analysis on the circular economy. Leadership Group
PACE Leaders commit to championing the circular economy at the highest level of global leadership, using their own position and network to drive change.
Companies
Flemming Besenbacher, Carlsberg Foundation & ONE\THIRD, Chairman
Jesper Brodin, Ingka Group, President and CEO
Bertrand Camus, SUEZ, CEO
Ernesto Ciorra, Enel Group, Chief Innovability Officer
Michael S Dell, Dell Technologies, Chairman and CEO
Stefan Doboczky, Lenzing Group, CEO
Mikela Druckman, Grey Parrot, Founder and CEO
Antoine Frérot, Veolia, Chairman and CEO
Ron Gonen, Closed Loop Partners, Founder and CEO
Per Heggenes, IKEA Foundation, CEO
Svein Tore Holsether, Yara International, President and CEO
Frans van Houten, Royal Philips, CEO
Lisa P. Jackson, Environment, Policy and Social Initiatives, Apple, VP
Leslie Johnston, Laudes Foundation, CEO
Lars Fruergaard Jorgensen, Novo Nordisk, President and CEO
Alan Knight, Corporate Responsibility, ArcelorMittal, General Manager
Peter Lacy, Accenture Strategy, Chief Responsibility Officer
Enrique Lores, HP, President and CEO
Carlo Messina, Intesa Sanpaolo, CEO
Gonzalo Muñoz, TriCiclos, Co-Founder and Former CEO
Larry Page, Alphabet, Co-Founder and Board Member
James Quincey, The Coca-Cola Company, Chairman and CEO
Holy Ranaivozanany, Huawei Technologies, Head of Corporate Social Responsibility
Chuck Robbins, Cisco Systems, Chairman and CEO
Steve Schmida, Resonance, Co-founder and Chief Innovation Officer
Bill Stephenson, DLL Group, Chairman and CEO
Malek Sukkar, Averda, CEO
Tom Szaky, TerraCycle, Founder and CEO
David S Taylor, Procter & Gamble (P&G), Chairman, President and CEO
Dimitri de Vreeze, Royal DSM, Chairman and CEO
Christian Wessels, Sunray Ventures, Co-Founder
Government
Mohammed Mahmood Abubakar, Federal Ministry of Environment Nigeria, Minister of State for the Environment
Gabriel Quijandría Acosta, Ministry of Environment Peru, Minister of the Environment
Carlos Correa, Ministry of the Environment, Colombia, Minister of the Environment
Barbara Creecy, Forestry and Fisheries South Africa, Minister of Forestry and Fisheries and Environmental Affairs
Kwabena Frimpong-Boateng, Ministry of Environment, Science, Technology and Innovation of Ghana, Minister of Environment, Science, Technology and Innovation
Werner Hoyer, European Investment Bank (EIB), President
Roald Lapperre, Ministry of Infrastructure and Water Management Netherlands, Vice-Minister of Infrastructure and Water Management
Orlando Jorge Mera, Ministry of the Environment and Natural Resources Dominican Republic, Minister of the Environment and Natural Resources
Andrea Meza, Ministry of the Environment and Energy Costa Rica, Minister of the Environment and Energy
Jeanne d Arc Mujawamariya, Ministry of Environment Rwanda, Minister of Environment
Abdullah Bin Mohammed Belhaif Al Nuaimi, Ministry of Climate Change and Environment United Arab Emirates, Minister of Climate Change and Environment
Luhut B. Pandjaitan, Coordinating Ministry for Maritime Affairs Indonesia, Coordinating Minister for Maritime Affairs
Carolina Schmidt, Ministry of the Environment Chile, Minister of the Environment
Joseph Seka Seka, Ministry for the Environment and Sustainable Development Cote d Ivoire, Minister for the Environment and Sustainable Development
Virginijus Sinkevičius, European Commission, European Commissioner for Environment, Oceans and Fisheries
Frans Timmermans, European Commission, Executive Vice-President
Lea Wermelin, Ministry of Environment and Food of Denmark, Minister for Environment
Dr. Tsuyoshi Michael Yamaguchi, Ministry of the Environment Japan, Minister of the Environment
Li Yonghong, China Council for International Cooperation on Environment and Development (CCICED), Assistant Secretary-General
Organizations
Inger Andersen, United Nations Environment Programme, Executive Director
Peter Bakker, World Business Council for Sustainable Development (WBCSD), President and CEO
Martijn Lopes Cardozo, Circle Economy, CEO
Aniruddha Dasgupta, World Resources Institute, President and CEO
Michiel Elich, Enviu, CEO
Nancy Gillis, Global Electronics Council, CEO
Marcus Gover, Waste and Resources Action Programme (WRAP), CEO
Naoko Ishii, University of Tokyo, Director, Center for Global Commons
Janis Jones, Ocean Conservancy, CEO
Zhao Kai, China Association of Circular Economy (CACE), VP and Secretary-General
Jyrki Katainen, The Finnish Innovation Fund Sitra, President
Marco Lambertini, World Wide Fund for Nature (WWF), Director-General
Rob Lederer, Responsible Business Alliance, CEO
Katrin Ley, Fashion for Good, Managing Director
Dame Ellen MacArthur, Ellen MacArthur Foundation, Founder
Jane McDonald, International Institute for Sustainable Development (IISD), Executive Vice-President
William McDonough, Stanford University, Adjunct Professor, Department of Civil and Environmental Engineering
Luis Neves, Global e-Sustainability Initiative (GESI), CEO
Anthony Nyong, African Development Bank, Director of Climate Change and Green Growth
Janez Potocnik, International Resource Panel (IRP), Co-Chair
Alfredo Giró Quincke, Inter-American Development Bank (IADB), Institutional Engagement, IDB Lab
Carlos Manuel Rodriguez, Global Environment Facility, CEO
Guy Ryder, International Labour Organization (ILO), Director-General
Martin Stuchtey, SYSTEMIQ, Co-Founder and Managing Partner
Izabella Teixeira, International Resource Panel (IRP), Co-Chair
Stientje van Veldhoven, World Resources Institute Europe, Vice President and Regional Director
Dominic Waughray, World Economic Forum, Managing Director
Keli Yu, China National Resources Recycling Association (CRRA), Secretary General, Electronic Products Recycling Division
Houlin Zhao, International Telecommunication Union (ITU), Secretary-General
Wen Zongguo, Tsinghua University, Professor, School of Environment