Header Lens Image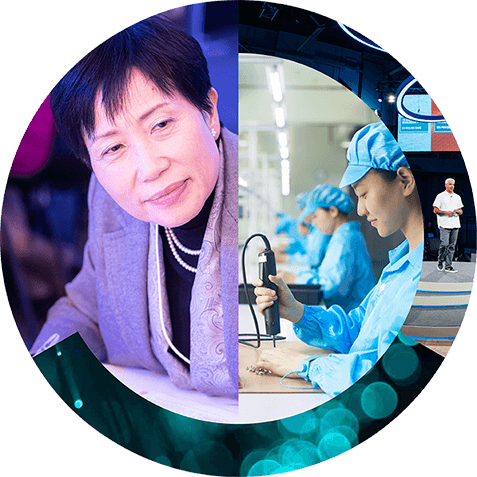 Subtitle

Change-makers. Innovators. Global leaders. We bring together the individuals and organizations that are leading the way towards a circular economy.
Our Current Partners
'By focusing on scientifically verified intervention points across global production systems, PACE is setting the foundations for a transition that will contribute to the well-being of people, thriving natural ecosystems, and a balanced climate.'
- Stientje van Veldhoven, Co-Chair of the PACE Board of Directors
PACE is engaged with leadership committed towards championing the circular economy across the public and private sectors. Below is a snapshot of our current partners.
Workstream Highlights
Resonance 
PACE and Resonance are collaborating to identify the systemic acupuncture points across the Rice and Cocoa value chains. Our partnership addresses the substantial potential to integrate circularity into these value chains and so far, has yielded the following insights:  
Rice by-products like straw, bran, and husk have multiple potential productive uses, from building materials to food products, offering opportunities for circular practices. There are numerous existing initiatives including The Sustainable Rice Landscape Initiative, the Sustainable Rice Initiative, and the Better Rice Initiative Asia (BRIA). 

Various by-products of *cocoa, such as cacao pod husks, cacao pod ash, cacao pulp, and cocoa bean shells, can be upcycled for animal feed, fertilizers, soap, energy production, and cocoa flour with existing initiatives including Circular Economy Cocoa: From Bean to Bar, Côte d'Ivoire Biomass Electricity Production, and KOA.  
*Note on terminology:  'Cacao' refers to the plant and its raw, unprocessed beans that are harvested from cacao pods. 'Cocoa' refers to the processed and refined product derived from cacao beans. 
Through leveraging partnerships, there is an opportunity for PACE to identify acupuncture points in specific geographies and co-create fundable project concepts to enable more sustainable and equitable cocoa and rice production and trade.