Conference summary digest: E-Waste World Conference & Expo - Unlocking the Potential of E-Waste
Article subtitle

PACE Program Manager, Prateek Diwan, summarises the world's first E-Waste World Conference & Expo held in Frankfurt. 
The conference united recycling companies, critical raw material suppliers, electronics manufacturers and suppliers, ITAD companies, and the entire electronic waste recycling supply chain. Its objective was to explore the latest innovations and solutions for fostering a circular economy and developing sustainable supply chains. Representing PACE, Prateek Diwan proposed solutions to create the necessary infrastructure for the efficient transboundary movement of electronic waste; an integral barrier to implementing circularity at scale in this context. Speaking on a panel about the intersection between e-waste recovery and the energy transition, we present Prateek's findings below:   
Presentation: How Can the Transboundary Movement of E-Waste Enable Higher Value Recovery of Materials Via Reverse Logistics? Opportunities and Solutions for Companies and Governments 
Earlier presentations highlighted the current context of growing e-waste streams. In 2019, 54 million metric tons of e-waste were generated. By 2030 this figure is expected to rise to 75.  
As the demand for minerals continues to rise in various industries, including electronics, energy, and construction, the recovery of secondary raw materials from e-waste will become crucial. PACE highlighted the potential to unlock hidden value via efficient e-waste recovery, underscoring the importance of a joint focus on policy and investments.  
Managing the growing e-waste stream is a missed opportunity from economic, environmental, and social perspectives. While it is important to have robust regulations to address issues surrounding the illegal trade in e-waste, it is crucial to avoid impeding compliant processes caused by inconsistent implementation across various countries. Embracing innovative solutions such as digitizing the Prior Informed Consent (PIC) process and utilizing Trade Agreements effectively can pave the way for efficient reverse logistics. However, this requires collaboration among diverse stakeholder groups. Something PACE is now committed to bringing about through targeted intervention.  
Panel: The Impact of the Energy Transition 
The panel discussion was centered around the idea that the energy sector is increasingly becoming the main user of minerals, especially with the rising importance of the energy transition. To meet climate goals outlined by the Paris Agreement, the demand for selected minerals in clean energy technologies is projected to increase by six times by the year 2040 (*Source: The Role of Critical Minerals in Clean Energy Transitions (windows.net)). New and more diversified supply sources will be vital to pave the way to a clean energy future.  
To bridge the short-term demand gap, it is imperative to focus on end-of-life electronics recycling, leveraging the untapped potential of e-waste as a valuable resource for mineral extraction. By diverting e-waste from landfill and incineration, recycling can help mitigate environmental pollution reducing the consumption of raw materials and energy required for primary mineral extraction. By effectively recycling and repurposing end-of-life electronics, we can contribute to the sustainable supply of minerals required for clean energy technologies and accelerate the transition towards a greener future.  
Some key strategies to ensure new products and waste streams are managed efficiently include:  
Design for circularity: this involves designing with fewer minerals and focusing on durability, repairability, and recyclability. 
Operations for circularity: this requires integrating best practices of zero-waste in manufacturing, packaging, and logistics. 
Optimize for circularity: this entails facilitating business models and technological innovations for products that are put on the market. 
To ensure responsible and efficient reverse logistics, a two-fold approach is required. First, making strategic investments in regional recycling clusters, particularly in emerging geographies like Africa. This can aid the effective management of waste streams across the continent. Second, implementing energy-specific waste policies is essential to address the unique challenges posed by e-waste in the energy sector. 
Conclusion 
In conclusion, the conference served as a significant milestone in acknowledging the pressing need to tackle the escalating global e-waste crisis. Participants demonstrated remarkable enthusiasm, a positive outlook, and a forward-thinking approach. The collective determination to establish essential policies, invest in effective solutions, and foster collaborative frameworks for e-waste recovery was truly inspiring. This event propelled us closer to the goal of recovering electronic waste in a manner that is both efficient and impactful.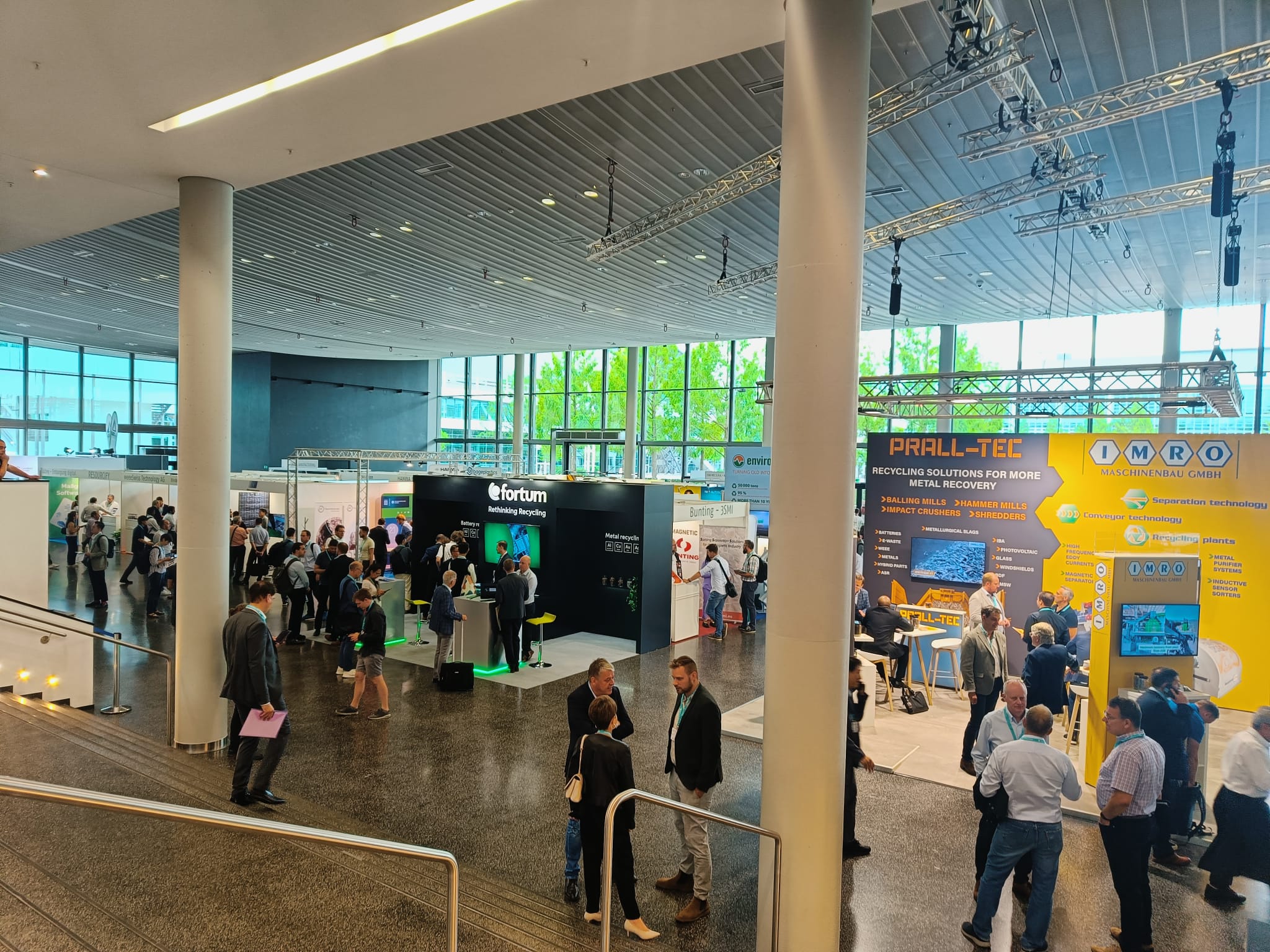 ---