High Level Insights on Circular Economy Policy Matters
Resource Image
Resource Thumbnail Bg Col
#0E7B97
Resource TItle
High Level Insights on Circular Economy Policy Matters - June 2021
Cloud Solutions for Lower Carbon Computing
9. Leverage digital technologies for the circular transition 
Ambition  
Cloud Solutions for Lower Carbon Computing aims to help customers reduce their energy consumption and carbon emissions, as well as to drive infrastructure-as-a-service (IaaS) for scalable, efficient computing. The APEX Cloud services by Dell Technologies host a network of more than 400 cloud partners to drive modernization across public and private cloud.  
 
Objectives
To support this goal, Dell is working towards advocating for the adoption of renewable energy and setting a new product-related goal that addressed Dell's Scope 3, Category 11, which defined how a sold product is used.  
Partners 
Dell Technologies
Used Equipment Finance
4. Increase End-of-Use Product Return 
7. Incentives for Investment in Reuse Technologies and Facilities 
Ambition 
Through Used Equipment Finance, DLL aims to simplify the process for purchasing preowned asset. It offers customers financing options to acquire used equipment, which create new second and third-life revenue streams for service plans and spare parts, drive growth for suppliers and help the environment by enabling the reuse of equipment and technology.  
Objectives
The target set by DLL sees Used Equipment Finance consisting of 10% of New Business Volume in 2021
Partners
DLL Group 
Life Cycle Asset Management
This Action aligns to the following Calls to Action from the Circular Economy Action Agenda:
Transform Customer Perception and Procurement Models to Increase Demand for Circular Products and Services (Capital Equipment, CTA 2) 

Increase Incentives for Investment in Reuse Technologies and Facilities Support Manufacturers (Capital Equipment, CTA 7) 
Guide and Support New Business Models for Environmental, Financial, and Social Triple-Win (Electronics, CTA 4 and Plastics, CTA 5) 
Ambitions 
Life Cycle Asset Management is DLL's comprehensive vision to enable the management of product life cycles where the manufacturer and the dealer take responsibility for the management of the lifecycle of an asset from production to disposal. To respond to the growing waste concerns and the business dilemmas, DLL aims to provide support in controlling products and parts for refurbishment, as well as offering end of life collection, disposal, and recycling. DLL provides a comprehensive package of Financing Solutions: inventory finance, operational lease, upgrade finance, second-life finance, end of life recycling. 
Objectives 
DLL's Asset Management and Remarketing Team launched a Sustainability pillar in 2021 to Stimulate Circular and Sustainable Business Models with objectives to support the increase in financing of sustainable transactions; to annually execute one new, meaningful sustainability initiative; and to ensure robust digital solutions for UEF and green assets. 
Partners 
DLL Group 
Closed Loop Infrastructure Group
This Action aligns with the following Calls to Action from the Circular Economy Action Agenda 
Support Manufacturers to Increase Sourcing of Secondary Components (Capital Equipment, CTA 8)

Strategically Plan Sorting and Recycling Facilities, in Compliance with Trade Regulations (Plastics, CTA 7) 
Ambition 
The Closed Loop Infrastructure Group (CLIG) aims to build a circular economy supported by strong infrastructure that ensures all valuable materials – from plastics to paper, glass and aluminium – are recovered after use, kept in circulation and never go to waste. CLIG funds replicable, scalable and sustainable recycling and circular economy infrastructure projects across collection, sortation, processing and new technologies in recycling. Each of the funds in the Infrastructure Group invest alongside one another to bridge existing financing gaps, scale solutions and build on synergies across the funds' networks to scale circular economy infrastructure across North America. 
Objectives
The Closed Loop Infrastructure Group undergoes third-party verification of impact processes and performances and continue to support investees in its Closed Loop Beverage Fund and Closed Loop Infrastructure Fund in 2021. The Group also launched the Closed Loop Circular Plastics Fund as an industry-led investment fund that provides catalytic financing to build circular economy infrastructure, upgrade recycling facilities and spur technological innovations to source, process and return post-consumer and post-industrial polyethylene (PE) and polypropylene (PP) plastic into manufacturing supply chains in the U.S. & Canada for use as feedstock for future products and packaging. 
Partners 
Closed Loop Partners, the Coca-Cola Company, Procter & Gamble and Unilever. 3M, Colgate Palmolive, Johnson & Johnson Consumer Health, Keurig Dr. Pepper, PepsiCo, The Walmart Foundation, Amazon, Danone North America, Danone Waters of America, Nestlé Waters North America, Starbucks, DOW, Lyondellbasell and Nova Chemicals 
Capital Equipment Coalition Pledge - July 2021
Resource Image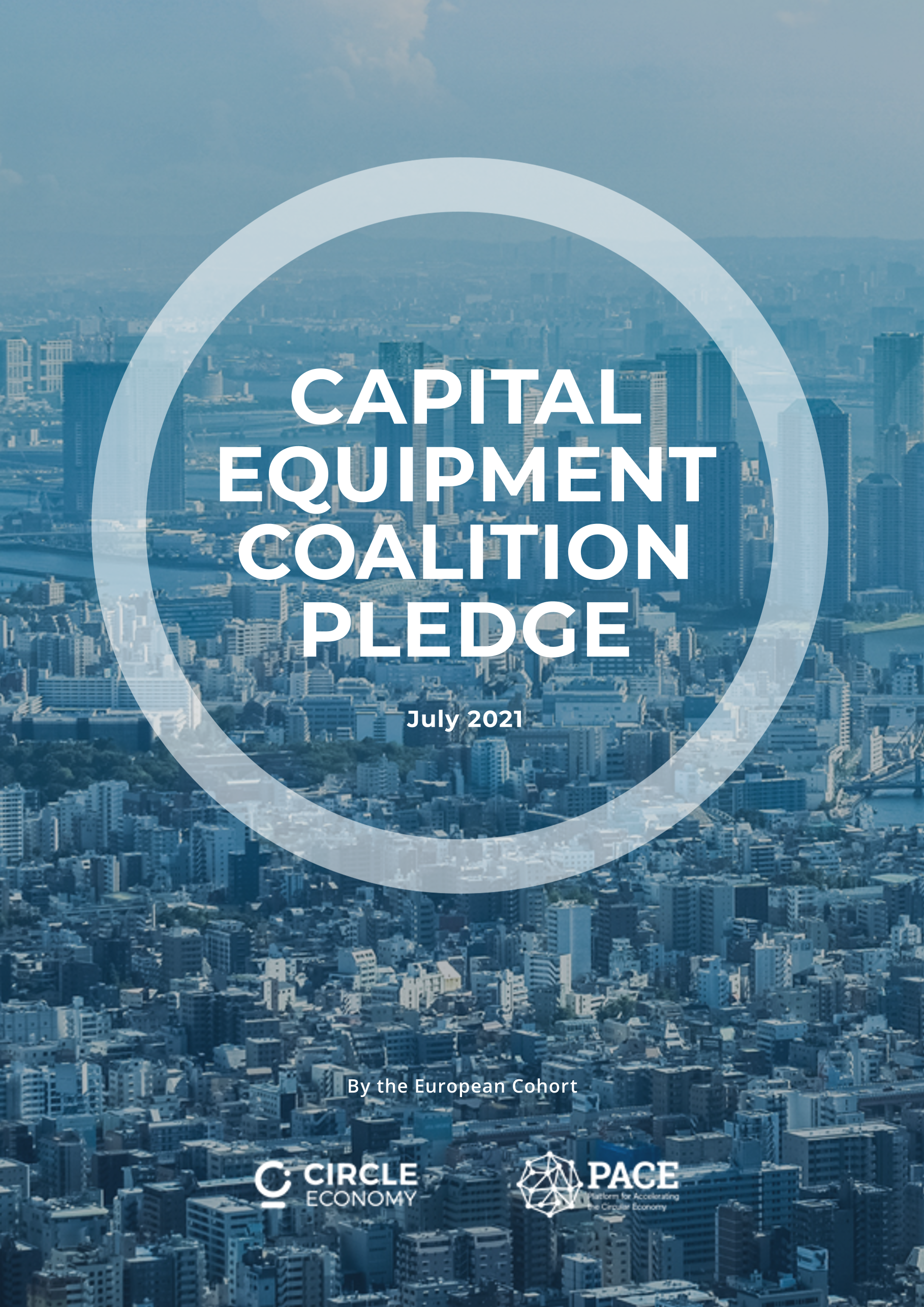 Resource Thumbnail Bg Col
#0E7B97
Resource TItle
Capital Equipment Coalition Pledge - July 2021
The Circular Economy Action Agenda for Capital Equipment
Resource Image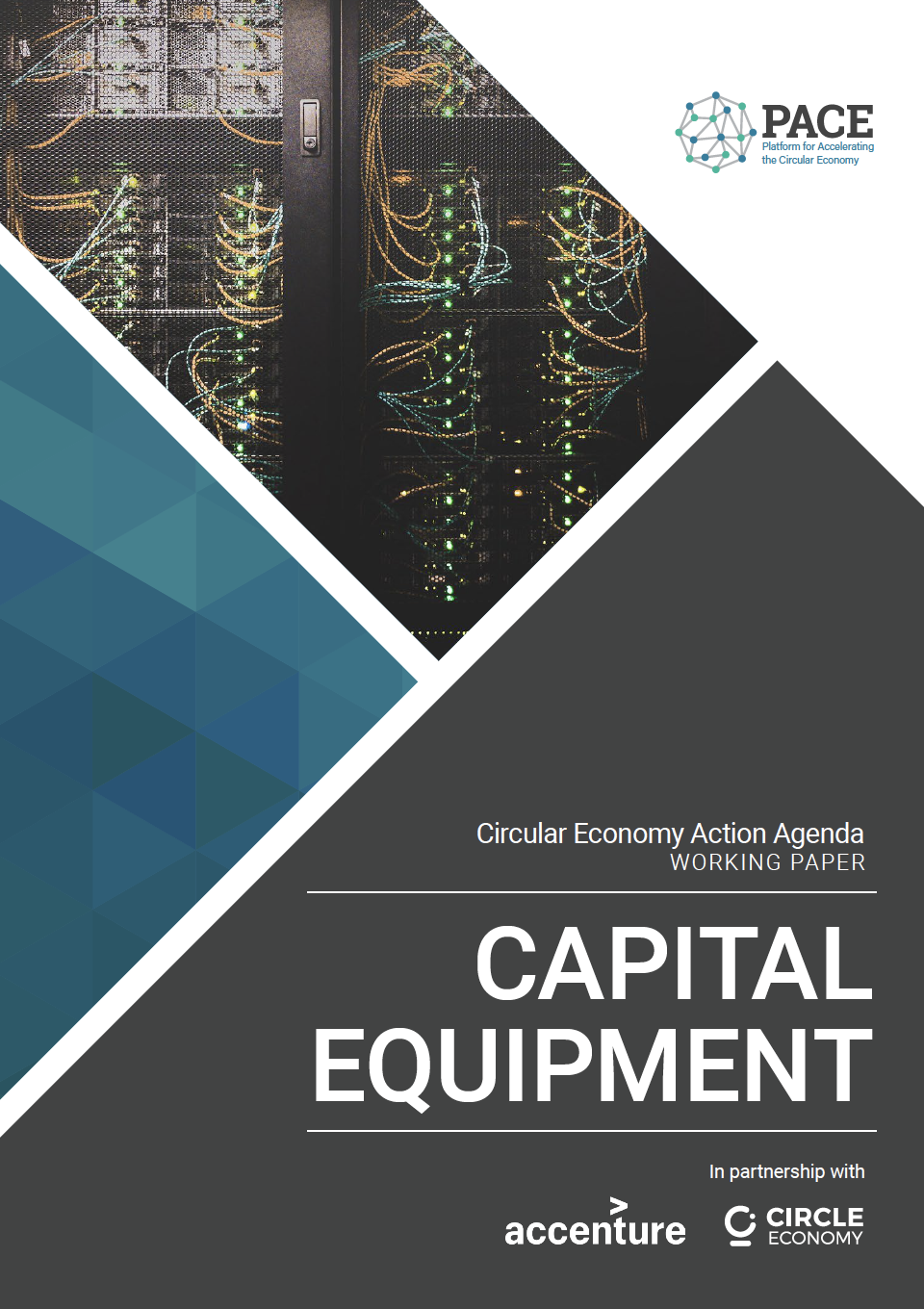 Resource Thumbnail Bg Col
#0E7B97
Circular insights on Design, Procurement and Sales & Marketing: Europe - January 2020
Resource Image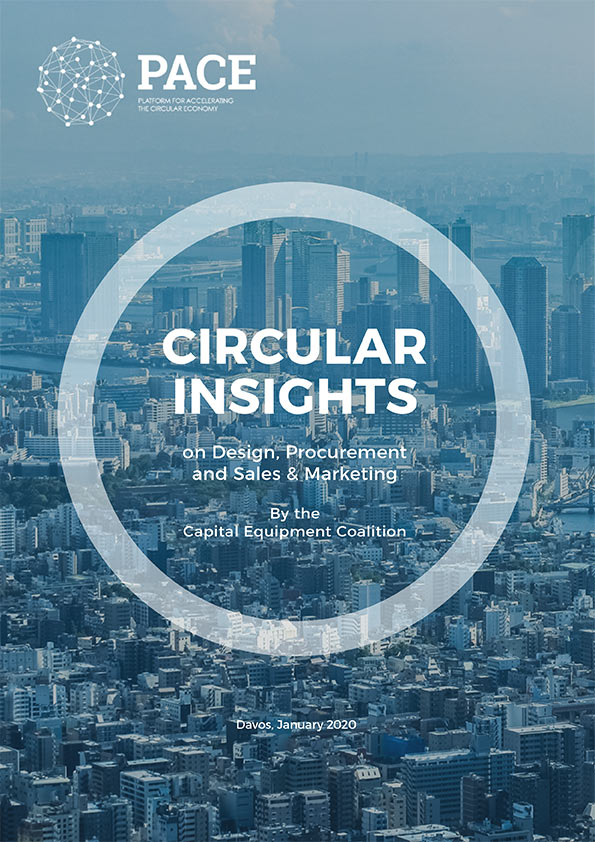 Resource Thumbnail Bg Col
#0E7B97
Resource TItle
Circular insights on Design, Procurement and Sales & Marketing: Europe - January 2020